The Beautiful Cinematography In 2014 "Whiplash"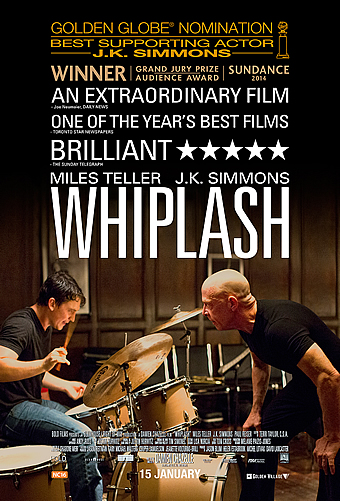 Movies are beautiful experiences that can change a person's view in life and their views on themselves. That's all due to cinematographers who pour themselves into each one of their movies.
Movies scenes are the painting. The cinematographers are the painters. The cinematography polishes the painting to become the best it could absolutely be. It makes or breaks the scene either iconic or heartbreaking.
Lets take this picture from the Amazing movie called "Whiplash." This scene perfectly encapsulates the movie. The scene is showing our main character, Andrew who is literally pouring his blood and life into drumming. Andrew is constantly being judged by his peers for his sanity. His sanity is slowly dwindling down from the mental abuse from the antagonist Fletcher, who is physically and mentally abusing Andrew in order for him to succeed and become one of the greats.
The main theme of such an amazing story is The Price of Success, as even though Andrew is now a master drummer. Andrew lost his relationships with his girlfriend and family to become one of the greats, unlike his father who was a failed writer.
This Relates to engineering because they had to frame the angles, measure the sizes to fit in the frame, edit and create the CGI, and fix and edit the lighting.