Our mission statement at Luther Jackson Middle School is to create an environment where students can thrive and be themselves in a safe and secure middle school. At Luther Jackson, students can participate in countless after-school programs and activities that provide enrichment, academic support, and engagement outside the classroom. In the after-school program, students can choose from rows and rows of activities that align with their best interests. Students can even schedule meetings with teachers to start their own clubs that reflect the interests of many! Students can extend their academic knowledge beyond the classroom daily and collaborate with many like-minded peers to reach a common goal.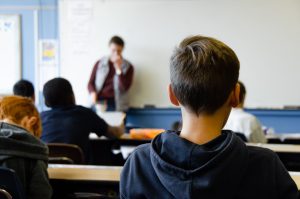 Activities range from academic competitions such as Model UN to more student-based clubs like Video Game Club. Teachers at LJ also have their own after-school support session where students can sign up for extra assistance on projects or assignments they might have questions about. Each activity must have a faculty sponsor to ensure maximum organization and productivity. After-school activities are an excellent way for students to immerse themselves in activities that reflect their own interests. Sports programs, math and science competitions, rehearsals, we have it all!
The after-school program coordinator, Mr.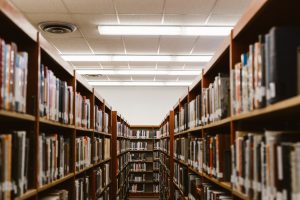 Hoffert, has a couple things to say about managing and organizing the entire after-school program for a while now.
"What is your favorite aspect of the after-school program and why?"
"My favorite part of the after-school program, for years, has just been the variety of activities that students can choose from. We're extremely lucky at Jackson to have faculty members that are willing to participate and offer their support towards many different clubs and activities. We have tons of different sports kids can play, lots of different academic clubs and competitions like our Science Olympiad and TSA (Model UN interest meeting had over 45 kids!). We really have a faculty who buys in to the after-school program and provides space and encouragement for students to engage in their best interests after hours."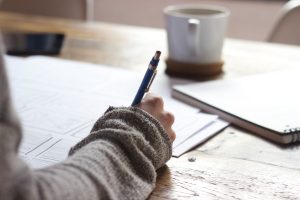 "Why have you chosen to stay with the after school program for all these years?
"It's just something that I really believe in, you know. Growing up, when I was in high school, my brother and I were SUPER involved in all sorts of extracurricular activities. We both played sports, we both did the spring musical, we did the student newspaper; we were always staying after school and participating in so many extracurriculars. Since I was super involved from a young age, it's just something that I have always believed in.
"Why should students stay engaged and involved in the after-school program?"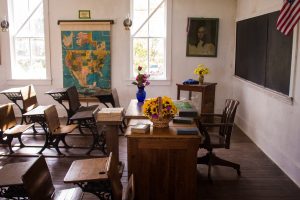 "There are many scientific studies out there that show the more a student is involved after the last school bell in different extracurriculars, the better they will perform in school. Attending after-school extracurriculars affects attendance, grades, and so much more! Essentially, students feel a sense of belonging and community to a certain group or topic where they can find friends who share similar interests."
This year, after-school starts on Monday, September 11th, with a limited schedule. All programs and activities are in full function starting Monday, September 18th. For current students, see you there! For other students who don't but are interested in attending LJ, we hope this story provided helpful information that you could use to make a decision soon!
We're excited to see you attend after-school!
Related Stories:
https://sites.google.com/fcpsschools.net/ljafterhours
https://youth.gov/youth-topics/afterschool-programs/afterschool-activities#:~:text=Typical%20program%20activities%20provided%20include,young%20people%20gaining%20specialized%20skills.
Take Action:
Learn more about Jackson to get a better sense of the after-school program!