Charlos Ghosn: The Great Escape
Carlos Ghosn is trapped, He's trapped in Japan and nowhere to go and is deemed a traitor. With his fate sealed to pay fines and serve several years in a Japanese prison. Well, that's what everyone thought. While Carlos was trapped like a mouse under house arrest and 24/7 surveillance he needed to get himself out of there with the help of some rats.
The Escape
So it all started with Ghosn walking out of his house wearing a surgical mask through the front door into a black unidentified car. He then drove to the Grand Hyatt Hotel in Roppongi which had multiple entrances and exits. he then drove to Siniguawa Station and boarded a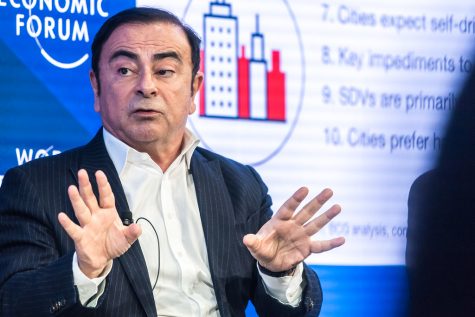 High-Speed Train to Osaka. If he had been seen by police It wouldn't be a big problem because he was allowed to travel in Japan so the rules were kinda in his favor. And so from the train, he went to Kansai Airport and was loaded into a music box. The reason was so he couldn't go through the x-ray machine and get founded because of the size of the box. Then loaded on with hired hands and one of them being a son of a Green Beret. He flew approximately 12 hours from Kansai to Beirut on a private jet and was soon with his wife and now everyone involved has arrest warrants.
Was Ghosn Right?
Ghosn might be a slippery guy but he has a voice just like all of us and. Ghosn had an interview with CBS about His escape, Him being framed, and why Nissan was better with him. but let's see Nissan after being under Carlos Ghosn and if he was right.
                                                          Nissan, Broken Again
After Carlos was fired Nissan hired a new CEO, Hiroto Saikawa but was fired after doing nothing to sales in 24 hours. Soon they hired another CEO Makoto Uchida who vowed to fix Nissan but it didn't work and shareholders were fed up with crashing profits. And when Uchida went to the US Headquarters in Nashville he started the meeting by saying "I want to hear all the negatives… I'm here to listen don't
hold anything back." and he got beamed by Nissan dealers for an Hour and a half. And he also said "If I fail to, you can fire me immediately" but it doesn't matter whose CEO all Nissan needs is a new vision because this one is a hot mess. Since Nissan wasn't doing good people have been calling Ghosn back and that's one of the reasons why Ghosn thinks he was set up and shareholders are putting a 13,000,000 dollar bounty to bring him back just for their money and Nissan's sake.
Ghosn And The Setup
Leaked e-mails show evidence that Ghosn was set up by Nissan. The senders and the e-mail paint a picture that hints plan to remove Ghosn. One e-mail, in particular from Hari Nada to Hitoshi Kawaguchi, a senior manager at Nissan, "neutralize [Ghosn's] initiatives before it's too late." Nada's work also reportedly extended to a message around CEO Hiroto Saikawa, which was called for ending the Renault-Nissan alliance. Nada allegedly told that CEO Ghosn grew agitated over Nissan's performance in April 2018. Nada reportedly said a "major disruption" could make Saikawa "the victim". Saikawa later stepped down in September 2019 after Nissan discovered he was paid additional compensation.