Robotic Lawn Mower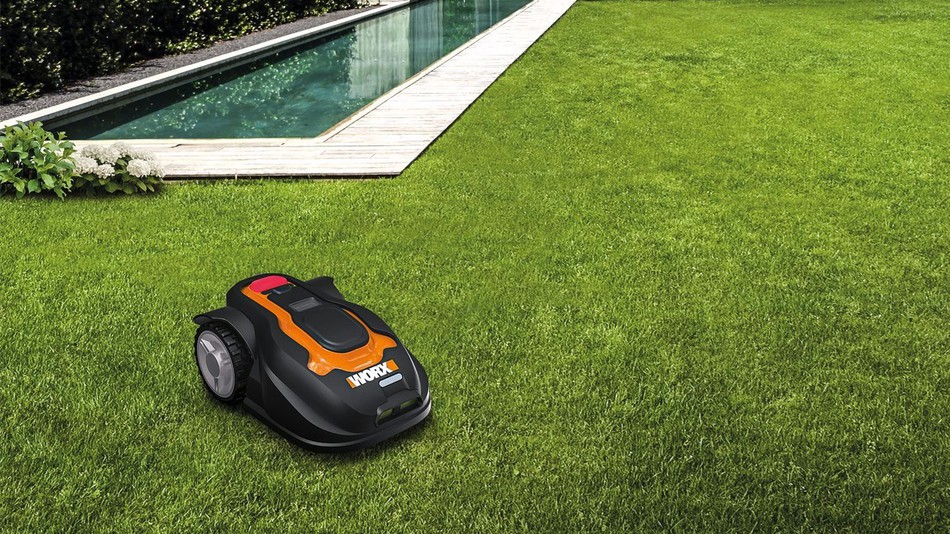 You may have heard of robotic vacuums, but have you ever heard of a robotic lawn mower? This is the "WORX WG794 28-volt Landroid Robotic Lawn Mower". This machine will mow your lawn, for you. This machinery can be yours for price of $999.99.
The WORX Robotic Lawn Mower  roams around your lawn, and cuts the grass until everything's all good. It has a dual motor system that ensures a good, clean, cut. The machine uses and advanced algorithm to avoid objects while cutting the law. And, it cuts the lawn, everyday, so your lawn looks good was new, every day. And it's eco-friendly, and runs on a battery.
WORX Robotic Lawn Mower can sense weather. When it rains, it will return to it's "base" and when it's charged and dry, it can start mowing once again. It's safety mechanism can prevent accidents. When tilted or lifted, it will shut off. Preventing possible injury. It's anti-theft too! It's safe, always. It has an anti theft PIN-Lock, and a safety alarm. Just incase someone tries to steal it.
Do you think more lawn mowers will become robotic, just like the WORX Robotic Lawn Mower? We'll have to wait and see!
Here is a video about the Lawn Mower:
Click here to go to the original article