Could You Have A Pet Ostrich?
Most people who wish to have a pet want something basic, like a cat, dog, parrot, or fish. After all, why go any further? However, some people are more exotic with their choices in pets, and that begs the question: could you adopt a pet ostrich? The answer to that question is… well, yes, but actually, no. Within the United States, ostriches are only legal to be adopted within the states of Colorado, Florida, Massachusetts, New Hampshire, North Dakota, Tennessee, and Wyoming. However, some of these states require you to possess a special permit to adopt one, as their governments believe the owning of an ostrich is no easy task. And indeed, it isn't.
First things first, ostriches are very large animals. They can grow as tall as eight feet high and as heavy as 350 pounds, making them tedious work to feed and keep within the house. Second, ostriches require a lot of space, considering they live in the plains of Africa, thus meaning that the owner requires a lot of land to care for their animal. And finally, male ostriches are also quite territorial and aggressive, so catering to them might be more difficult than for a female.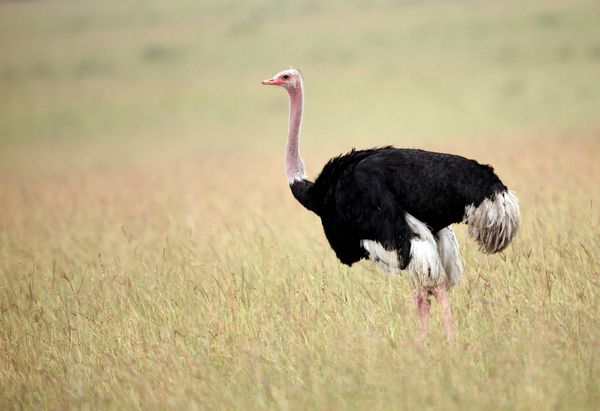 So, could you have a pet ostrich? The answer is that, in certain areas, yes, but it requires much tedious work, effort, time, money, and energy to raise an ostrich, and that certain conditions need to be checked out to keep one.
Related Articles:
https://www.telegraph.co.uk/news/health/pets-health/8193731/Pet-subjects-its-very-hard-to-keep-a-pet-ostrich.html
https://www.animalwised.com/ostriches-as-pets-guidelines-and-general-tips-320.html
https://www.cuteness.com/13683257/here-are-9-exotic-pets-that-are-actually-legal-to-own#:~:text=Ostriches%20are%20massive%20birds%20who,for%20such%20a%20massive%20animal.