New Xbox Console Featuring Major Improvements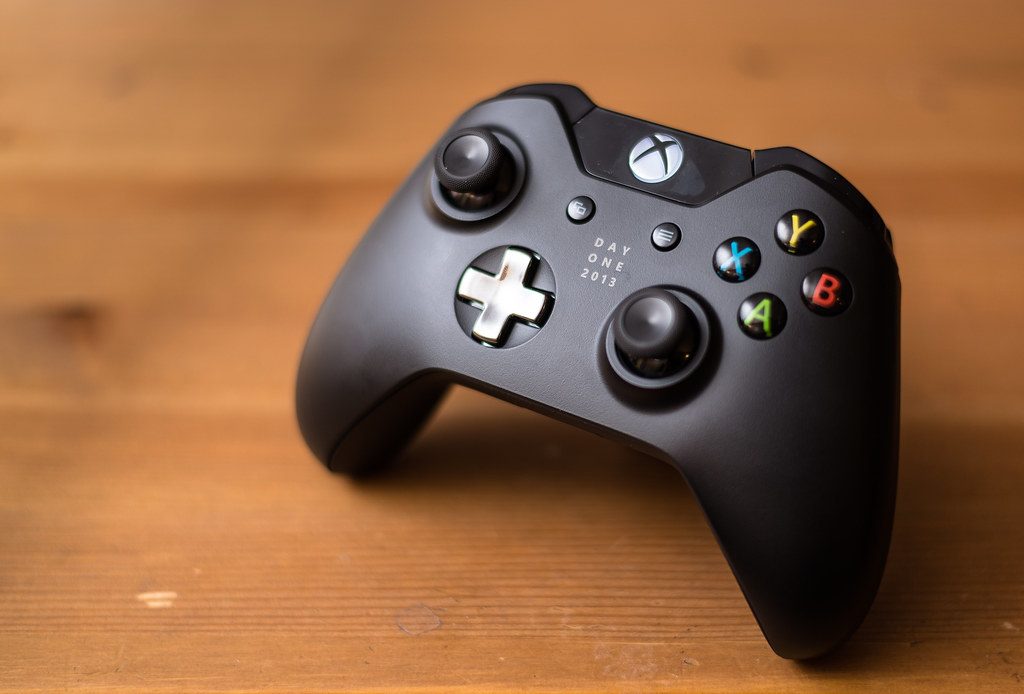 Microsoft is a notable multinational tech company that creates lots of merchandise. They sell gaming consoles, computer operating systems, games, and web services. Between 2013 and 2019, Microsoft sold over 41 million Xbox consoles. Although not as much as Sony's 100 million on the PS4, Microsoft sold a decent amount of units to the public. Recently, Microsoft announced that a new console will be joining the Xbox family; Project Scarlett.
One new concept introduced in this new console is that it will contain a custom-made CPU. It will use the design of AMD's Zen 2 and Radeon RDNA. Microsoft states that this console will be 4 times as powerful as the Xbox One X. If the CPU is really that powerful, this device can compete with gaming computers. This console will probably be expensive and will support Xbox One controllers, games, and other attachments. Also, it will be released during Holiday 2020.
Along with a customized CPU, Microsoft will also be supporting 8k gaming and will bring ray-tracing to the table. 8k graphics are currently the best graphic settings that are accessible. It is almost as realistic as actually looking at something in person. As of right now, ray-tracing is not widely used in gaming; only in Hollywood film-making. However, it is speculated that this concept will be one of the most defining elements of next-generation graphics.
In addition, the new Xbox will include higher frame per second rates, arriving at 120 fps. This device is also boasting a variable refresh-rate and ultra-low input latency. Unfortunately, backwards compatibility to the Xbox and the Xbox 360 will conclude. You will be able to play Xbox One games on the new console.
When an engineer decides to improve a product to make it better or completely change their product, they need to know what they are capable of. They should try to use the most performing and budget-efficient materials to create a product that will appeal to consumers. If their product is too expensive to make, they will lose money if they try to sell it for a low price. If they sell it for a higher price, not many people will buy it and vice versa.
An executive function used in the fabrication of this project is planning. This will be used when the console is made because Microsoft needs to decide whether they should test out new technology, or if they should stick to what is currently prominent in the market. Everything in this device needs to be planned, from the software alterations to the physical build. Another executive function used in the constructing of this project is metacognition. If one of the components isn't working properly, or you confront a predicament in your project, you could use metacognition to rethink the way you think and eventually, find a solution.
Bibliography: Webster, Andrew, et al. "Xbox Project Scarlett: Everything We Know about Microsoft's next Console." The Verge, The Verge, 11 June 2019, www.theverge.com/2019/6/11/18661019/microsoft-xbox-project-scarlett-console-news-release-rumors. Abent, Eric. "Xbox Project Scarlett next-Gen Revealed for 2020 with Halo Infinite." SlashGear, SlashGear, 9 June 2019, www.slashgear.com/xbox-project-scarlett-next-gen-revealed-for-2020-with-halo-infinite-09579812/. Wwg. "Xbox One Sales Reportedly Pass 41 Million As PS4 Nears 100 Million." WWG, ComicBook.com, 27 Jan. 2019, comicbook.com/gaming/2019/01/27/xbox-one-ps4-sales/. Sarkar, Samit. "Real-Time Ray Tracing, and What It Means for Video Games, Explained." Polygon, Polygon, 11 June 2019, www.polygon.com/e3/2019/6/10/18410733/ray-tracing-xbox-scarlett-ps5-amd-navi-nvidia-rtx. "Switch vs PS4 vs Xbox One Global Lifetime Sales – October 2018." VGChartz, 2 Jan. 2019, www.vgchartz.com/article/393687/switch-vs-ps4-vs-xbox-one-global-lifetime-salesoctober-2018/. Petrucelli, Steve. "Day One (P365-326)." Flickr, Yahoo!, 23 Nov. 2013, www.flickr.com/photos/wizzer/11001542036/in/photolist-hLaMaf-46Ribt-5jwWxJ-4jjAAL-dL1NhE-e2BXiu-6bPWh-9hu6op-pkDPFz-551DNW-dfAVMV-pWrnZV-G2CYU-j2qsd-QuE2c-46Voas-jfWWN-8abHvt-bX4eu2-7eYbGP-jfWWP-jyjRH-563Tok-jfWWG-6fYkU-cK2qwU-46Vo2m-6t2dfF-jeQX9-97ijto-p1LHkq-46BWum-nVHcqt-5T8UQ1-SXGCSn-bNPBpV-bzUYyq-bzUTbw-5T8UPj-bzUUZ1-bzUXry-bNPyV6-5jsDLv-6t2cVc-dPLYb7-8aeXEC-gsFai9-bngnJR-jfWWM-8abHxz.