E3 2019 Expectations
Every year the biggest gaming show takes place. It will begin on June 11 and end on the 13th but there are also other events outside of those days. During E3 many different game developers announce new games and hardware, reveal new trailers, and talk about upcoming projects. What makes this event so great is how many new things are announced. While we do not exactly know what is going to happen there are somethings that we can guess will happen.
The first thing that happens is EA Play which happens on June 7th. We already know a lot of what EA is going to talk about based on information they have already provided. According to what they have said you can expect to hear more information about Star Wars Jedi: Fallen Order. This is a star wars game that was announced least E3 but we know almost know information. Respawn Entertainment (Creators of the Titanfall series) have said that we will get a peek at gameplay during EA Play. Other games EA will talk about include The battle royale Apex Legends, the shooter Battlefield V, The sports games FIFA 20 and Madden NFL 20, and The Sims 4. We can expect to see new entries in many of EA's sports game and The Sims 4 is likely getting a new expansion. EA Play will
Microsoft is going to be at E3 and there could be some very exciting things for them. Last E3 we heard that Microsoft is hard at work making the next series of Xbox consoles. There was a leak that said these new consoles will be announced during this E3 so there is a high chance of us getting new information about these new products. This leak said that the release for these consoles are planned for 2020. None if this is confirmed but it is likely that this is Microsoft's plan. We expect to see new information in installments in both the Halo and Gears of War series. These are some of the most popular Microsoft games. We have also heard that Elder Scrolls 6 could be on the new Xbox though we will not learn more about the new Elder Scrolls game this year according to Todd Howard. There has also been rumors that Cyberpunk 2077 will be released on these new consoles. We will learn more about Cyberpunk 2077 at E3 2019 which is great. Cyberpunk looks to be an incredible game and every new detail learned about the game makes it sound even more incredible.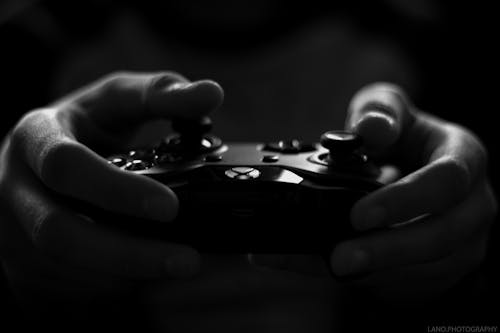 Bethesda will be attending E3 but it seems like they do not anything new to announce. We can expect to hear updates about Elder Scrolls Online and Fallout 76. We should look and see if Bethesda is able to save the Fallout series from the trash fire that was Fallout 76. Other installments in the fallout series have been great but 76 was a failure. Obviously making the game multiplayer (something that was never present in the series before) was a horrible decision and the company needs to knock Elder Scrolls 6 out of the park in order to recover from 76. Additional we could learn more about Elder Scrolls Blades the mobile game which is coming out later this year. This game is likely to be extremely bad considering no one cares about mobile games and the confines of using mobile devices objectively make games worse and most mobile games rely on extremely high numbers of micro transactions. Additionally we can expect to learn more about Elder Scrolls: Legends the free to play Hearthstone Clone that no one cares about. We are not hearing anything about Elder Scrolls 6 and Starfield the games that people actually care about.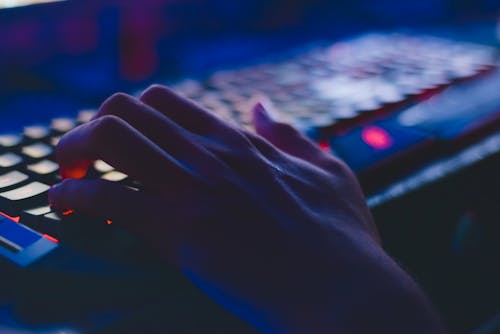 Ubisoft is bringing some exciting games to E3. We will probably hear about new games that Ubisoft has already released (The Division 2, Trials Rising). Personally, I am excited to see if they talk more about Skull and Bones. This game is a pirate game focused on ship combat. It is too early to tell completely how good the game will be but it seems that it could shape in to a great game. Nintendo will also be at E3 this year with the information on the latest installment in the Pokemon series with Sword and Shield. addition they plan to talk about Mario Maker 2. There are mostly likely other things they will talk about.
Other things included are the PC gaming show and my favorite part of E3 Devolver Digital's Big Fancy Press Conference. Devolver is a game publisher who I personally think has the best catalogue of games along with great humor. Devolver's great humor is present as well as trailers of games they are publishing if last year is any indication. The PC gaming show will talk about many games but mostly indie titles that would otherwise be ignored. I love indie games so both of these are what I am excited for beyond anything else.
Overall, this looks like an exciting E3. Some people may disagree but because of Sony not being there and Bethesda not having any big announcements to our knowledge. I think this is more than overcome by new inclusions in very popular series like Halo, Gears of War, and Pokemon. I am excited to see how all of these games all presented. We can predict that new titles never before seen will be announced which is what makes each E3 special.
E3 is related to engineering because of how many people have to engineer each game presented. Additionally, the event is engineered to give each game developer time to present their games. All of these things are made to make the event as good as possible. During this event we hear about things that are being engineered by game developers.
Helpful Links:

https://www.nerdmuch.com/e3/
This shows the schedule and where you can watch all of E3

https://www.techradar.com/news/e3-2019
This goes in depth on what each game developer is likely to present

https://www.windowscentral.com/xbox-e3-2019-predictions-expectations
This article talks a lot about what Microsoft is doing

https://www.pocket-lint.com/games/news/137364-e3-schedule-games-announcements-and-everything-that-matters
Use this to find times for every time zone

https://www.gamespot.com/articles/why-isnt-sony-playstation-at-e3-2019/1100-6467178/
This article explains why Sony, a big company isn't there