Mirror That Changes How You Look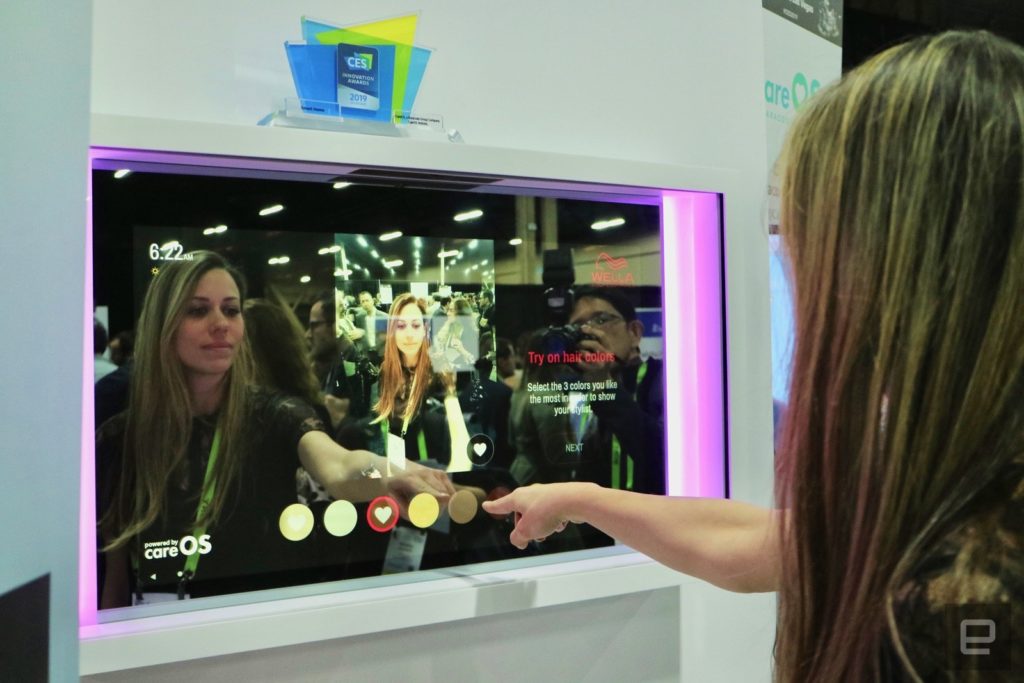 When I'm next to the mirror I want to change the color of my eyes. Care-OS have made a mirror that can change your looks.
https://www.engadget.com/2019/01/07/careos-artemis-smart-mirror/
People would want this mirror because the mirror can change hair styles before getting your hair cut.
This is related to engineering because it uses Artificial Intelligence.