Pixel Devices Now Have Access To Android Q Developer Beta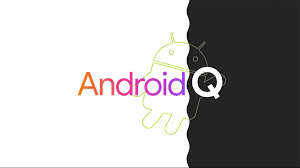 Today, Google has unveiled developer beta for Android Q, the latest Android operating system. This beta is available to Pixel users only, including the first-generation Pixel phones. The new operating system is thought to have some new changes, including additional support for foldable phones, and better privacy settings. Location access will only extract data while the app is in use, rather than capturing the location of the user when the app is not being used. More photo and video options will be found in Q.
Google is making it harder for apps to get their hands on downloaded files in your device. Another innovation presented in this update is the new Settings Panel API, which allows users to access phone settings such as Wi-Fi without entering the Settings app. The only aspect missing from Android Q is the name of the sweet. Android operating systems have been named after different deserts, such as Lollipop, Marshmallow, Nougat, Oreo, and Pie.
Click here for the article that this post was based on.
This relates to engineering because this operating system was designed and created by people who represent Google, and is a complicated machine.