The Flexible Fixing Putty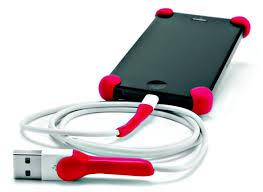 Introducing a new solution to everyday problems and broken items. "Sugru" is a malleable putty-like material that hardens to form a strong and flexible rubber. Sugru can be used on almost anything and holds on tight, turning into a strong rubber after twenty-four hours. Sugru becomes waterproof after it hardens and can even handle vigorous weather conditions. Unlike most glues, Sugru works on leather, fabric, and flexible materials, allowing the user to fix whatever they need.
Unlike more expensive solutions, Sugru is all you need, no power tools or special glue needed. Plus, Sugru is only $9.99 on their website, Sugru is the perfect solution for all your fixing needs.