Titanic II Could Set Sail Around 2022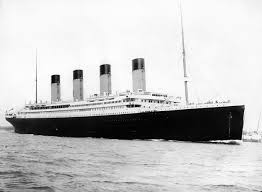 By: Estephany Espinoza-Tobar

A team of Australian builders want to bring the replica of Titanic back into the ocean to sail but they has been  controversy about the project. At the time of it sail in 1912 it was the biggest and most expensive of it time. Sadly it  collided with an iceberg on its maiden voyage.  Over 22,200 people on the ship, only 700 lived to tell their stories ,while over 1,500 people died , which was both passengers and crew. The lifeboats didn't have enough space for everyone,as shown in the movie. The ship will follow the original journey from Southampton to New York. The public hasn't had a hard time expressing their opinion about a new titanic.
https://interestingengineering.com/titanic-ii-could-set-sail-as-early-as-2022-builders-say
This relates to engineering because the team of Australian builders are not only building but also have to plan how to make the ship better. This also relates to engineering because the people who built the actually titanic had to plan out how and where they were going to put the ship together. This also relates to engineering because both team of builders worked and are working hard to make the titanic possible.