What are 4 Dimensional Objects?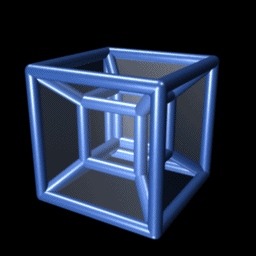 We have all heard of 2 Dimensional and 3 Dimensional, but what about 4 dimensional? It is very hard to grasp the concept of a 4 dimensional object. Think of it as if you are in the 3rd Dimension, the directions are left, right, up, down, forward, backwards, and side to side. But if you were in the 4th dimension, there would be double that amount of possible ways you can move. I know it is very hard to understand but what if we lived in the 2nd dimension. Do you think that we could even picture a 3rd, because in the 2nd dimension there is only left, right, up, and down. It is impossible to imagine a world with 16 different directions that a human could go, well at east for now.
https://futurism.com/new-perspectives-imagining-a-4d-world
Many of the greatest minds in the world have attempted to think of what life would be like if we could live in 4D, they have attempted and have failed. It is just truly impossible to picture a world with 4 dimensions.