Make your own Plasma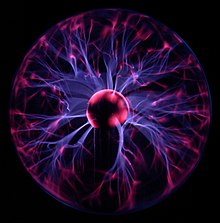 When you microwave a grape you can make plasma. The first step is to cut a grape almost in half but not fully. After you do that put the grape in the microwave and you should see a plasma ball appear for a short time. That occurs because the microwave produces an electric current in the grape because of the grapes ions. The bit that was holding the grape together splits which creates an electric arc. The grape is warmed up and produces gas. The combination of the gas and arc create plasma. You can also microwave a lit match in a class cup and it will have the same effect.
https://physics.stackexchange.com/questions/37836/why-do-grapes-in-a-microwave-oven-produce-plasma
Plasma is one of the 4 types of matter and is used in projects by engineers. It's most commonly found in space but you can make your own with just a grape.