Hair Knots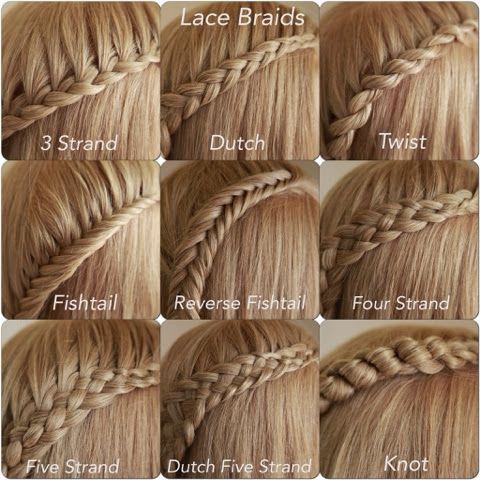 To some religions, braids mean communication. Because of the time it takes to braid hair, they socialize while braiding. Back then, braids symbolized wealth. Braids are originated from North Africa.
A lot of people now wear braids for fashion, sports, or just to keep hair out of their faces. There are many types of hair braids as shown below.
Hair braids are like knots. There are many types of knots. Braids are knots that instead of being tied on a rope it's being braided in hair.
Here is a video on how to braid hair:
Here is a video on how to tie a knot: